The legendary Strider Knives, known for their unparalleled quality and craftsmanship, have sadly announced their closure after an incredible 25-year run.
To understand the reasons behind this surprising decision and the company's impact on the knife industry, let's take a closer look at their history, accomplishments, and the reasons for their closure.
The Origins of Strider Knives
Strider Knives was founded in 1997 by Mick Strider and Duane Dwyer, both former US military personnel. They began with the vision of creating high-quality, reliable knives for the military and law enforcement communities.
Combining their experience and skills, Strider and Dwyer designed knives that were not only functional but also rugged and durable, capable of withstanding harsh environments and conditions.
Notable Contributions to the Knife Industry
Strider Knives made several significant contributions to the knife industry throughout their 25-year tenure. Some of their key innovations include:
Pioneering the Titanium Frame Lock
Strider Knives was one of the first companies to use titanium in their folding knife handles. This innovation led to the development of the titanium frame lock, which is now a staple in the world of high-end folding knives.
Customization and Modularity
Strider Knives emphasized the customization and modularity of their products. They offered numerous blade styles, handle materials, and finishes, allowing customers to tailor their knives to their specific needs and preferences.
Strider Knives' Reputation
Strider Knives quickly became known for their exceptional quality, durability, and attention to detail. The company's products were widely used by military personnel, law enforcement officers, and outdoor enthusiasts, earning a reputation for being tough, reliable, and long-lasting.
Popular Strider Knives Models
Some of the most popular Strider Knives models include:
SMF
The Strider Military Folder (SMF) is a full-sized folding knife designed for military use. It features a large, robust blade and a titanium frame lock.
SNG
The Strider SnG is a smaller version of the SMF, designed for everyday carry. It maintains the durability and functionality of the SMF while being more compact and lightweight.
RC
The Strider RC is a fixed blade knife designed for combat and utility applications. It features a full-tang design, offering exceptional strength and durability.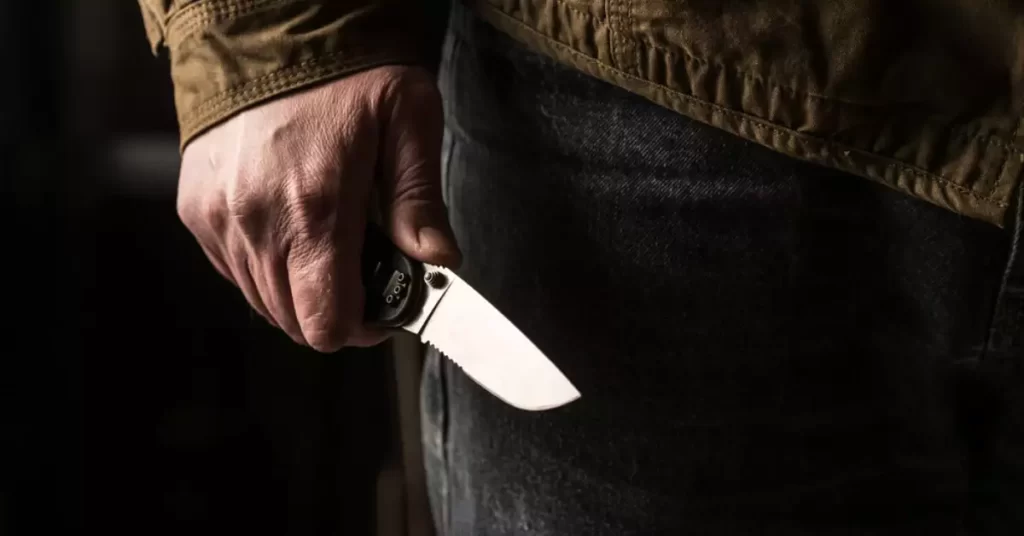 Reasons for Strider Knives Closure
Despite their success and strong reputation, Strider Knives decided to close their doors in 2023.
The reasons for their closure are not entirely clear, but it is speculated that a combination of factors, including increasing competition, rising production costs, and the founders' desire to pursue other ventures, contributed to the decision.
Impact on the Knife Community
The closure of Strider Knives has undoubtedly left a void in the knife community. Many enthusiasts and collectors have expressed their disappointment and sadness at the loss of a beloved brand.
Strider Knives' departure from the industry also signifies the end of an era, as they were one of the pioneering companies that shaped the modern knife market.
Strider Knives Collectibility
With the closure of Strider Knives, the collectibility of their products has significantly increased. Many collectors and enthusiasts are now seeking to acquire Strider Knives models, both as a tribute to the company and as an investment.
As time goes on and the availability of these knives dwindles, their value is expected to rise, making them sought-after collector's items.
Alternatives to Strider Knives
Although Strider Knives will no longer be producing new knives, there are several alternative brands that offer similar quality and craftsmanship. Some of these alternatives include:
Chris Reeve Knives
Known for their high-quality materials and precision manufacturing, Chris Reeve Knives offers a range of folding and fixed blade knives suitable for various purposes.
Hinderer Knives
Founded by Rick Hinderer, a former firefighter and EMT, Hinderer Knives designs and manufactures knives with a focus on usability and durability, making them a suitable alternative to Strider Knives.
Zero Tolerance
A subsidiary of KAI USA, Zero Tolerance produces premium-quality knives with a focus on strength, precision, and functionality, making them an excellent option for those seeking a Strider Knives replacement.
FAQs
Why did Strider Knives close?
The exact reasons for Strider Knives' closure are not publicly known. However, it is speculated that a combination of factors, including increasing competition, rising production costs, and the founders' desire to pursue other ventures, contributed to the decision.
Are Strider Knives still available for purchase?
While Strider Knives has ceased production, some of their products may still be available for purchase through secondary markets, such as online forums, auction sites, and knife retailers.
What are some alternative brands to Strider Knives?
Some alternative brands that offer similar quality and craftsmanship to Strider Knives include Chris Reeve Knives, Hinderer Knives, and Zero Tolerance.
Conclusion
Strider Knives' closure marks the end of a significant chapter in the knife industry. Their 25-year journey brought forth numerous innovations, exceptional products, and a devoted fan base.
While the reasons for their closure remain uncertain, their legacy will undoubtedly continue to inspire and influence the knife community.
As collectors seek to acquire the last remaining Strider Knives, enthusiasts can explore alternative brands that offer comparable quality and craftsmanship, ensuring that the spirit of Strider Knives lives on.