Are you thinking of buying a Ka-Bar knife? If you are, then you need to know about California's knife laws.
California is a state that takes knife ownership seriously; residents are permitted to purchase, transport, and carry any non-restricted knives.
However, there's one important detail – the handle or hilt must be visible at all times; under no circumstances can it remain concealed from sight either through clothing or within its sheath.
Are Ka Bar Knives Legal In California?
Yes, they are! Though some states have banned Ka Bar knives altogether. As far as we can tell, Ka Bar knives are legal in the state of California.
The laws here allow the possession of any non-restricted knife and as long as you adhere to the guidelines outlined above, you can buy and carry a Ka-Bar with no problem.
We did a quick search of the California Penal Code and could not find any mention of these knives specifically. However, there are some general laws that might apply to them.
For example, it is illegal to carry a concealed weapon in California without a permit (Penal Code 12025).
It is also illegal to possess certain types of knives, such as switchblades or daggers, with the intent to use them unlawfully against another person (Penal Code 21310).
So if you plan on carrying a Ka Bar knife around with you in California, just be sure to do so openly and not concealed. And of course, don't go brandishing it at people.
Thinking of collecting a Ka Bar knife for Superior Performance? I prefer to choose the KA-BAR US Marine Corps Fighting Knife (View on Amazon).
Can I legally carry a folding knife?
If you're looking for an easy-to-carry blade in California, a folding knife might be the perfect option.
These include pocket knives, Swiss Army knives, box cutters, and utility blades- all of which are legal under state law as long as they remain folded when being transported.
There is no limitation on blade length so it's important to stay aware of local ordinances if carrying them in public areas where restrictions may apply.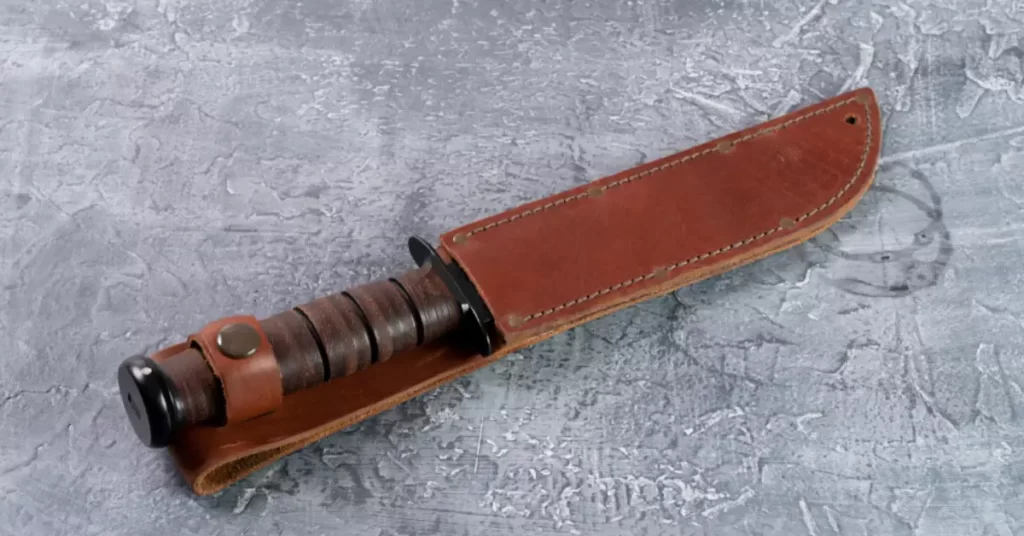 What kinds of knives are illegal in California?
In California, a variety of knives are prohibited from possession. These include dangerous and inconspicuous varieties like-
Belt buckle knives
Writing pen knives
Cane knives
Ballistic knives
Lipstick knives
Air gauge knives
Switchblades with a blade of two inches or longer
Knives made with materials that cannot be detected by metal detectors
What is the longest knife you can carry in California?
California does not currently enforce a limit on knife blade length, however, it is still critical to be mindful of the laws and regulations specific to your city or county.
For instance, daggers/dirks are generally illegal in public places while switchblades with blades longer than two inches are also disallowed by most local statutes.
To ensure you stay abreast of these modifications when they occur, make sure you always read up on relevant rules relating to knives wherever you travel throughout California.
Are KA-BAR knives still good?
Real KA-BAR knives are still considered some of the finest blades available and are manufactured with high quality materials like carbon steel.
These knives are capable of taking and holding a solid edge, so they have the potential to withstand tough conditions.
Their reputation for being dependable and durable makes them one of the most popular knife brands in California and around the world.
Plus, they come with a lifetime warranty for any defects in workmanship or materials.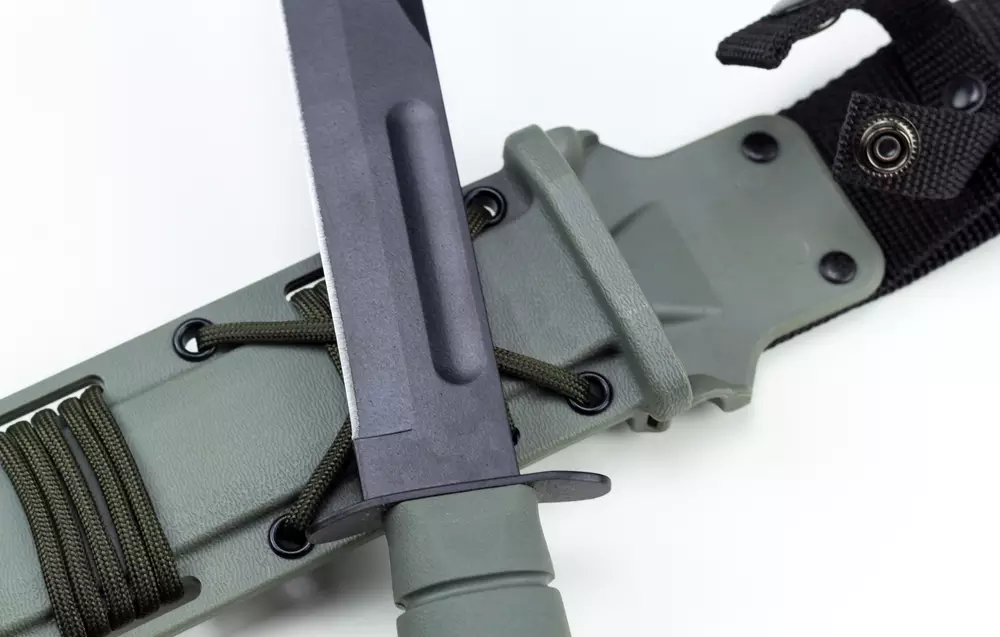 Is KA-BAR a combat knife?
KA-BAR knives are often used in combat situations due to their reputation for being strong and reliable.
The Ka-Bar USMC Fighting/Utility Knife, in particular, was designed by the US Marine Corps and is often used by soldiers in the field.
It can be used for a variety of tasks, from cutting rope to breaking glass.
Can knives be carried in California schools?
No, knives are not permitted on any school grounds in California. This includes pocket knives, Swiss Army knives, box cutters, and other types of cutting tools with blades longer than 2.5 inches.
Even if the blade is locked or otherwise secured, possession of these items inside a school is illegal and could lead to charges of criminal possession on school grounds.
What are the penalties for violating California's knife laws?
Violations of California's knife laws are typically prosecuted as misdemeanors and can result in penalties such as probation, fines, and even jail time.
If convicted of violating the state's laws, you could face charges ranging from misdemeanors to felonies with sentences of up to three years in the county or state prison.
An additional penalty will be added if it is proven that the knife was used as a weapon during an offense.
It's important to note that different penalties apply according to legal restrictions on certain types and models of knives; even having one concealed may carry extra punishments upon conviction.
Conclusion
No matter where you are in California, it's important to familiarize yourself with the laws and regulations that apply to carrying knives so that you don't get into trouble.
Though Ka-Bar knives are considered safe for personal use, always check your area's local laws before making a purchase.
It is a good practice to know the most up-to-date regulations and abide by them at all times. Remember, ignorance of the law does not protect you from it.
By understanding California's laws regarding knives, you can be sure that your Ka-Bar is legally allowed in your given location without worrying about the consequences.