Bread is a universal staple in households around the globe, adored for its simplicity, versatility, and satisfying nourishment. Yet, it's not without its drawbacks. One of the most common issues consumers face is how quickly bread can go stale or moldy.
Indeed, this issue is a considerable concern for those who relish fresh, fluffy bread but cannot consume a whole loaf quickly enough. The good news is that there is a way to extend bread's shelf life, thanks to an ingredient that performs magic to keep it fresh for longer periods.
Preservatives are the game-changer in the bread industry, significantly extending the product's shelf life. These ingredients, often in the form of calcium propionate, vinegar, or cultured wheat, are adept at warding off mold and maintaining bread's freshness. When incorporated into the bread recipe, they slow the growth of bacteria and fungus, which are primary culprits in bread spoilage, hence prolonging the bread's usable lifespan.
Ensuring that bread remains edible for longer is not just about convenience, it's a matter of reducing food waste and saving money. Plus, understanding how these ingredients work can assist us in making more informed choices about the bread we buy and eat. So, let's dive deeper into the science behind bread preservation, the safety and effects of these preservatives, and how to identify them in our everyday bread products.
The Secret Ingredient: Preservatives
The key ingredient that makes bread last longer is preservatives. These are substances added to food products to slow down spoilage and extend shelf life. In bread, preservatives work to inhibit the growth of mold, yeast, and bacteria, which are the primary causes of staleness and spoilage.
Types of Preservatives Used in Bread
There are several types of preservatives used in commercial bread production. Some of the most common ones include:
Calcium Propionate
Calcium propionate is a widely used preservative in commercial bread. It is an odorless, white crystalline powder that dissolves easily in water. As a food additive, it is generally recognized as safe and is effective in preventing mold and bacterial growth in bread.
Sorbic Acid and Potassium Sorbate
Sorbic acid and its salt, potassium sorbate, are another common set of preservatives used in bread. They are effective against a wide range of molds and yeasts, and their use is generally considered safe.
Vinegar
Vinegar, particularly white vinegar, can also be used as a natural preservative in bread. Its acetic acid content helps to inhibit mold growth and prolong the bread's shelf life.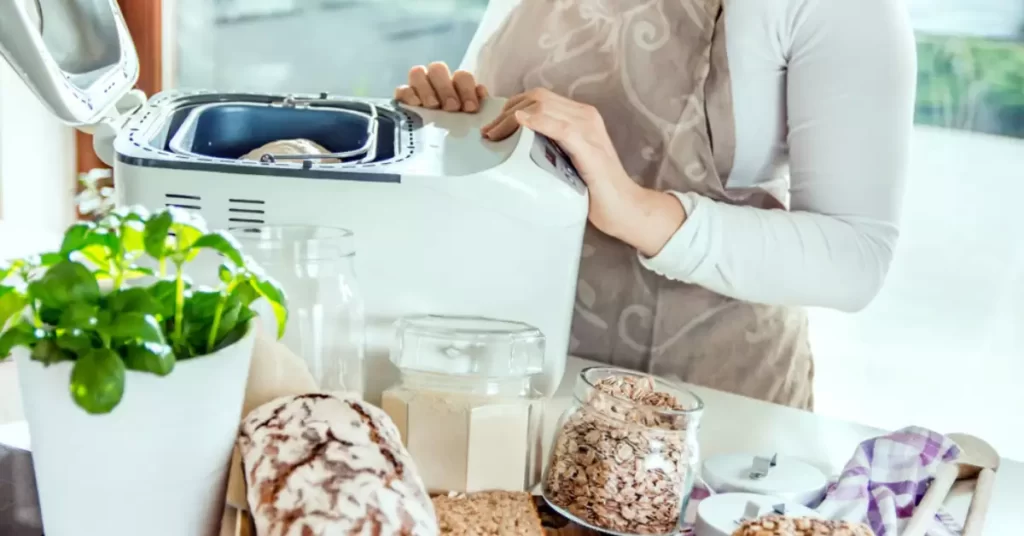 How Preservatives Work
Preservatives work by creating an environment that is unfavorable for the growth of microorganisms. They target specific cellular processes or structures of mold, yeast, and bacteria, inhibiting their growth or killing them outright. This helps to slow down spoilage and maintain the freshness of bread for a longer period.
Effects of Preservatives on Bread Quality
While preservatives are effective in prolonging the shelf life of bread, they can also impact its taste, texture, and nutritional value. Some people may be sensitive to certain preservatives and experience side effects such as headaches or digestive issues. 
Additionally, excessive consumption of some preservatives may be linked to health concerns. However, the levels of preservatives used in commercial bread are typically within the safe limits set by regulatory authorities, so the risk is minimal for most consumers.
Natural Alternatives for Prolonging Bread Shelf Life
For those who prefer to avoid artificial preservatives or make their own bread at home, there are natural alternatives that can help extend the shelf life of bread:
Sourdough starter
The naturally occurring lactic acid bacteria and wild yeast in sourdough bread can help prevent mold growth and keep bread fresher for longer.
Vitamin C
Adding a small amount of ascorbic acid (vitamin C) to bread dough can act as a natural preservative and improve the texture of the bread.
Herbs and spices
Some herbs and spices, such as cloves, cinnamon, and oregano, have antimicrobial properties that can help to slow down the growth of mold and bacteria in bread.
Honey
Due to its low water content and natural antimicrobial properties, honey can be used as a natural preservative in bread recipes.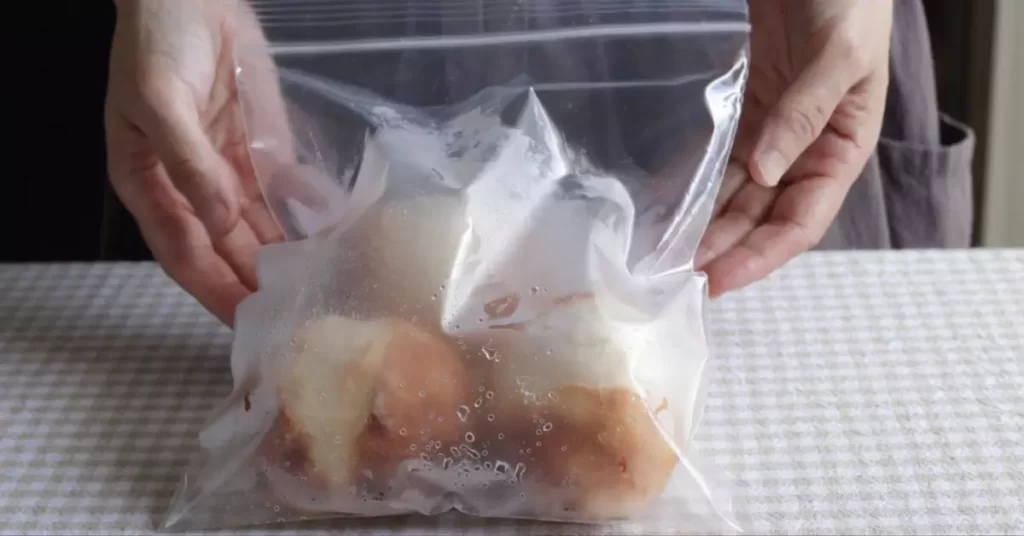 Storing Bread for Maximum Freshness
Proper storage is crucial for maintaining the freshness of bread, whether it contains preservatives or not. Here are some tips for storing bread:
Keep it cool and dry
Store bread in a cool, dry place to slow down mold growth. Avoid storing bread in the refrigerator, as the cold temperature can cause it to become stale faster.
Use a breadbox or airtight container
Breadboxes are designed to maintain the optimal humidity for bread storage. Alternatively, you can use an airtight container to keep your bread fresh for a longer period.
Freeze for long-term storage
If you don't plan to consume your bread within a few days, freezing is an excellent option. Simply wrap the bread tightly in plastic wrap or aluminum foil and store it in the freezer. When you're ready to eat it, allow it to thaw at room temperature.
The Impact of Ingredients on Bread Shelf Life
The ingredients used in bread can also have an impact on its shelf life. For example, bread made with whole grains and seeds will generally have a shorter shelf life than white bread due to the presence of natural oils that can go rancid. 
Similarly, breads with higher water content, such as focaccia, tend to spoil faster than drier bread varieties.
Commercial Bread vs. Homemade Bread
Commercial bread often contains preservatives and other additives to improve its shelf life, texture, and appearance. Homemade bread, on the other hand, typically contains fewer additives, resulting in a shorter shelf life. 
However, many people prefer the taste and nutritional benefits of homemade bread, and by using natural preservatives and proper storage techniques, you can still enjoy fresh bread for several days.
Frequently Asked Questions
How long does bread last without preservatives?
Without preservatives, homemade bread typically lasts for 2-4 days at room temperature. Proper storage can help extend its freshness.
Can I make bread without any preservatives?
Yes, you can make bread without preservatives. Using natural alternatives like sourdough starter, vinegar, or honey can help extend the shelf life of your homemade bread.
Are bread preservatives harmful to health?
In general, the levels of preservatives used in commercial bread are within safe limits, and most people can consume them without issue. However, some individuals may be sensitive to certain preservatives and experience side effects.
Final Thoughts
Having delved into the world of bread preservatives, we can see that these ingredients play a crucial role in enhancing bread's shelf life. Calcium propionate, vinegar, and cultured wheat are remarkable in their ability to thwart mold growth and keep bread fresher for longer. 
By understanding their function and being able to identify them on product labels, we can make more conscious choices about our bread consumption, potentially reducing food waste and saving money in the process. 
Although bread preservatives have received a bad reputation in some circles, it's important to remember that their use is regulated and considered safe for consumption. After all, it's these very ingredients that transform bread from a quickly perishable product into a staple food that is both convenient and enduring.